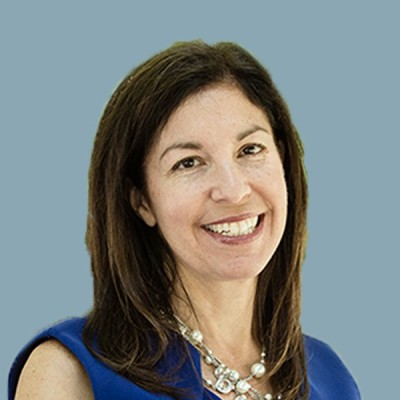 Susan Abrams is a business and community leader who is passionate about guiding companies and not-for-profits to capitalize on market opportunities for transformative growth and innovation. She serves as a Board Director at IFA/Illinois Climate Bank, teaches at Northwestern's Kellogg School of Management, and is working on her second book.
Previously, as CEO of Illinois Holocaust Museum, Susan led the Museum's application of cutting-edge technology in interactive Survivor holograms, featured on CBS's 60 Minutes, and in VR products, which enabled global scaling and transformed IHMEC from regional player to international leader. She also led the 700% growth in customers and resulting financial turnaround, that enabled paying off all debt 30 years early and more than doubling net assets and other metrics.
Previously, Susan served as COO of JCC Chicago, President of the award-winning JCA Properties, a residential real estate development company, Consultant at McKinsey & Company, and Analyst at Goldman Sachs.
She is the author of The New Success Rules for Women: 10 Surefire Strategies for Reaching Your Career Goals, published by Random House, and speaks regularly on leadership, women's business success, and leveraging technology. Susan has served on the boards of IHMEC, Chicago Children's Museum, and Leadership Illinois. She earned her MBA from Northwestern's Kellogg School of Management, and a BSE and BA from the University of Pennsylvania.