Create an Innovation & Growth Strategy
We understand the importance of staying ahead of the curve in today's fast-paced business environment. With advancements in technology and customer expectations constantly evolving, it's more important than ever to have a winning innovation strategy that drives sustained growth in dynamic market landscapes.
Chart a Path to Future Growth
Successful innovation requires organizations to have a deep understanding of their core business, products, and goals. From that foundation, they must identify the most viable path for innovation moving based on their internal capabilities and market position.
By focusing on specific business outcomes and uniting internal teams and stakeholders behind a cohesive innovation strategy, organizations can foster growth and innovation from within.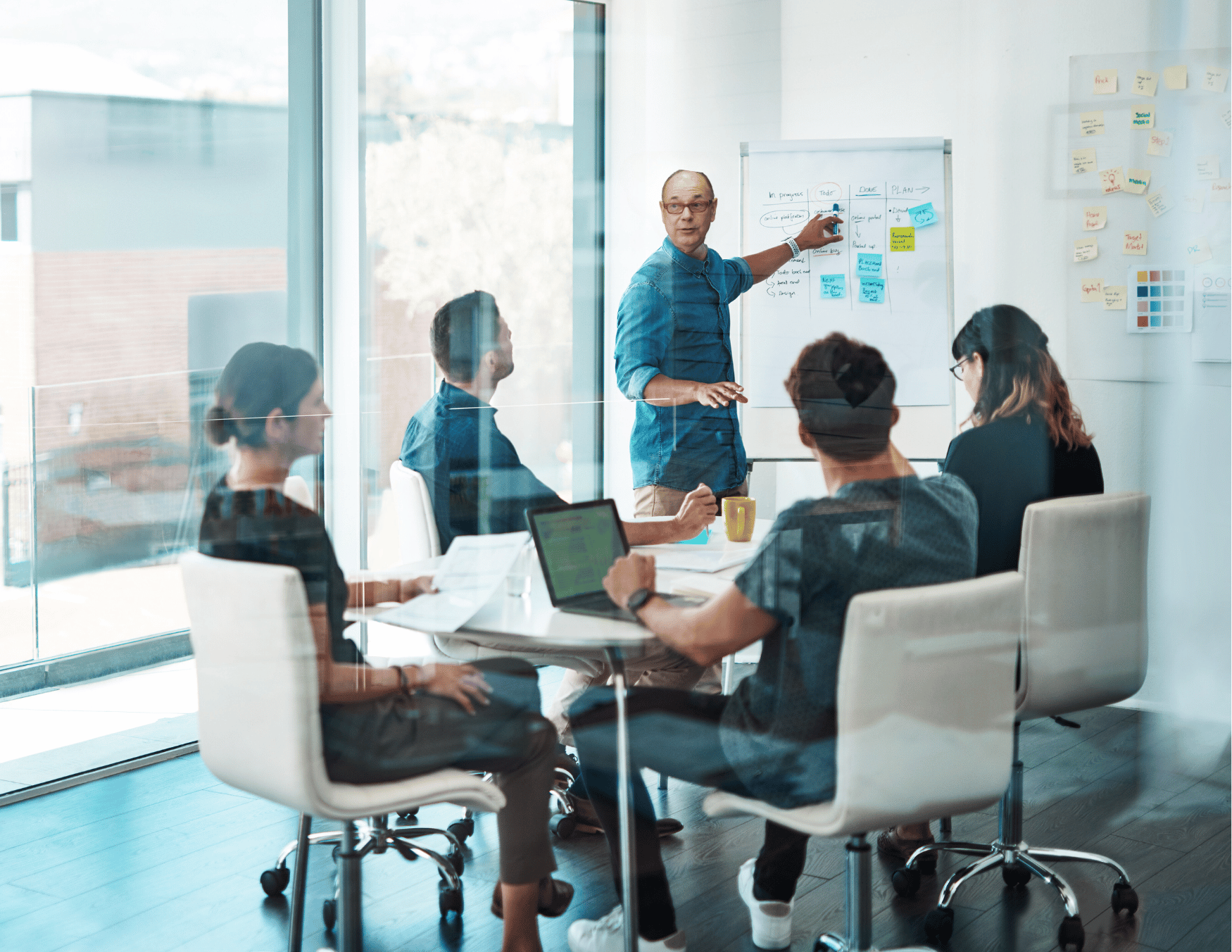 Our Tailored Innovation Strategy Process
Kuczmarski Innovation helps clients develop a tailored innovation strategy that aligns with their business goals and leverages their core capabilities.
Understand your past innovation performance, future goals, and competitive landscape.
Identify and prioritize your innovation opportunities.
Develop a clear and actionable innovation strategy.
Create a roadmap for implementing your strategy.
Increased revenue and profitability.
New market opportunities.
Improved customer satisfaction.
Enhanced competitive advantage.
5 Steps to Crafting your Innovation Strategy
The innovation strategy plays a critical role in an organization's overall growth plan. Together, these elements create an environment where everyone is aligned and understands which types of new initiatives, solutions, and offerings should be brought forward.
Define who you want to become. What is your vision of your future market and its growth potential?
Determine the pathways you will pursue to achieve your vision
Identify revenues and profits needed to guide your innovation goals
Clarify how you will decide if a new innovation fits the overall strategy and should be brought forward
Formalize a set of measurements to know if and when you are reaching your innovation goals
Get in Touch With Our Innovation Strategy & Growth Experts »